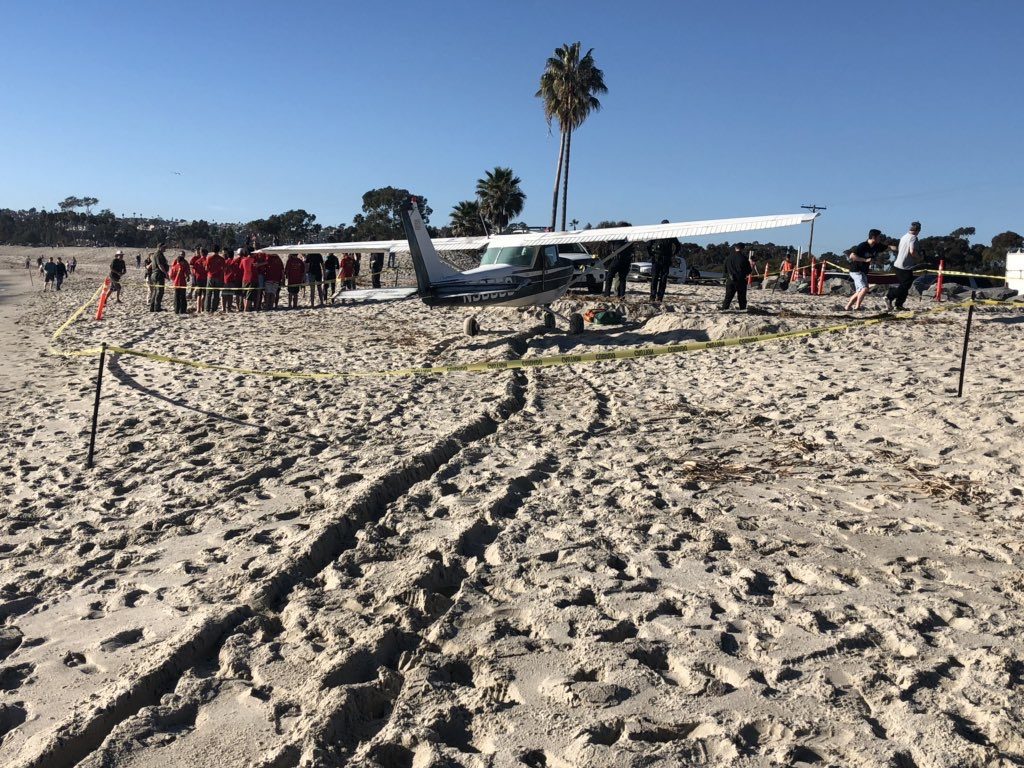 A pilot flying a 1969 Cessna 150, made a successful emergency landing on the sand at Doheny State Beach.
According to the Orange County Fire Authority, the pilot was accompanied by his nephew in the plane. Both men were uninjured.
Federal authorities have been notified of the incident and are responding to the scene.