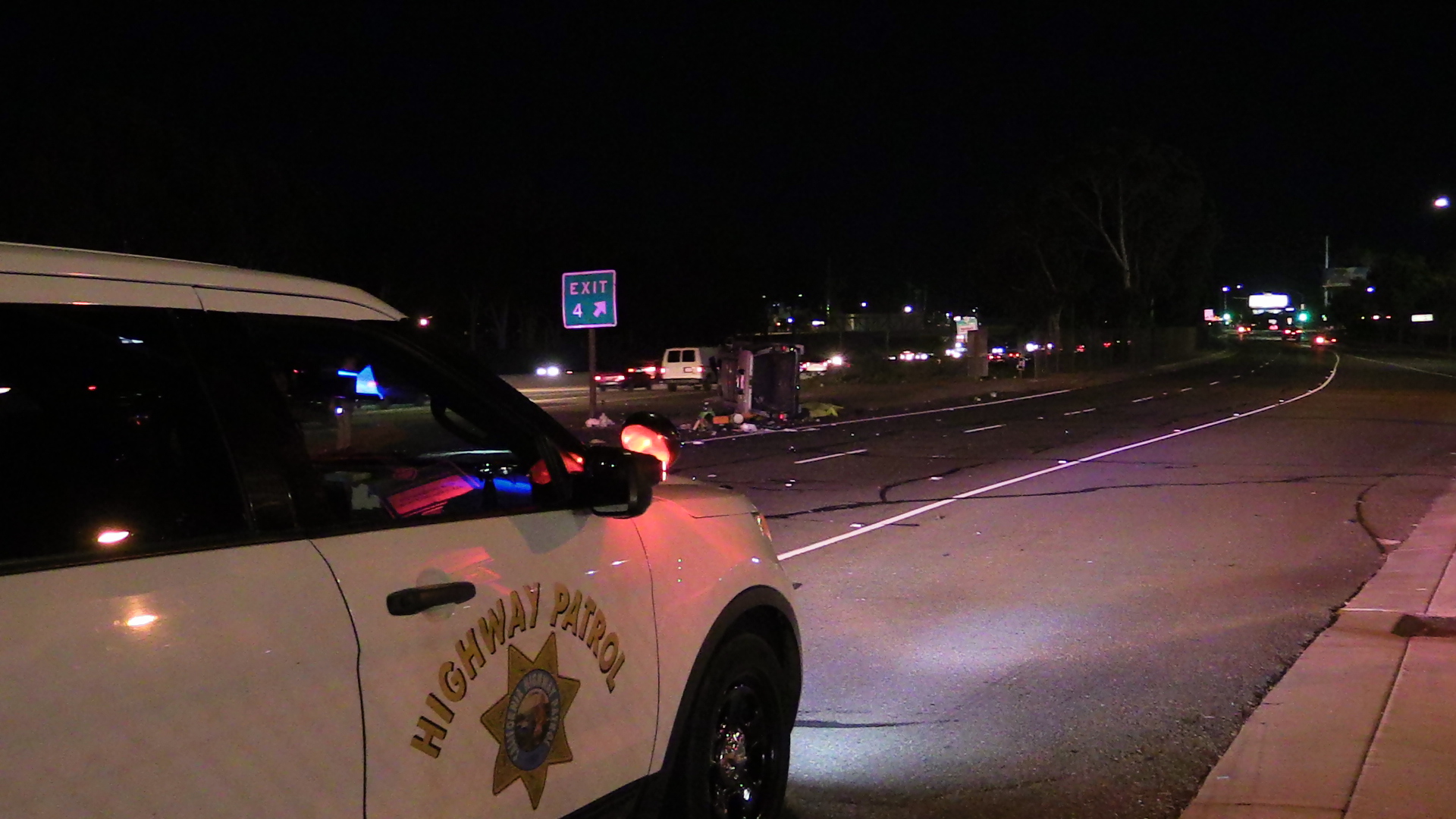 A man was killed and his teen aged niece was injured in a collision on the southbound 55 freeway at the Del Mar Avenue exit in Costa Mesa around 6 p.m. Tuesday.
As many as 4 cars were involved in the crash, including one that fled the accident scene. A man that is believed to be the hit and run driver was detained by Costa Mesa Police after a citizen spotted the damaged car in a residential neighborhood not far from the accident and called 911.
Officers from the Santa Ana Office of the California Highway Patrol took the suspected hit and run driver into custody and booked him into the Orange County Jail.
The C.H.P. would like anyone that witnessed the accident to contact them at 714-567-6000.