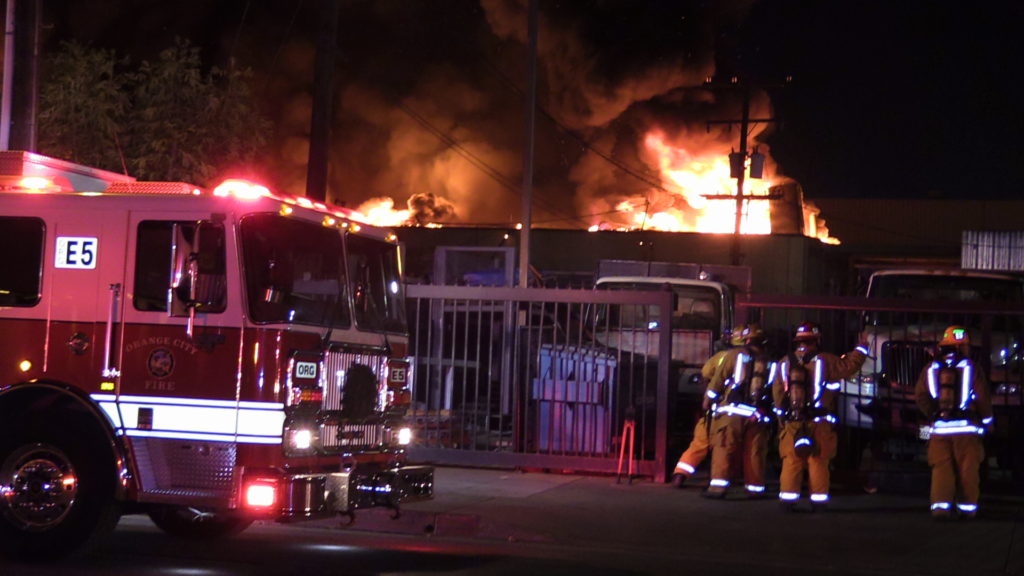 Shortly before 1:30 a.m. several passersby called 911 to report a large fire in a commercial building at 820 N. Cypress Street in Orange.
The flames and large column of black smoke from the fire could be seen for miles in central Orange County, especially from the 57 and 55 freeways.
The Orange Fire Department was assisted by Firefighters from Anaheim, Garden Grove, and the Orange County Fire Authority.
It took about 2 hours to knock the fire down. According to the Orange Fire Department, the business involved is Quality Aluminum Forge.
Fire Investigators are at the scene and will try to determine the cause of the fire.