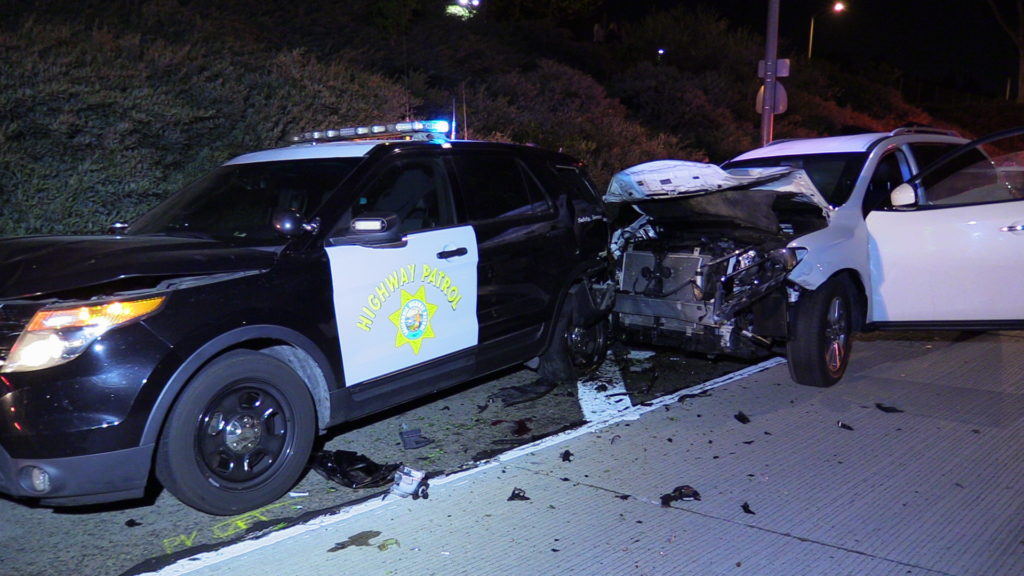 2 California Highway Patrol officers barely escaped injury when a suspected drunk driver slammed into the back of their patrol car. Both Officers were on foot in lanes on the freeway and had to run to avoid being hit.
The Officers were investigating a wrong way accident on the 55 Freeway near Victoria St. in Costa Mesa shortly after 3 a.m. Sunday morning.
The suspected DUI driver rear ended another car in traffic backed up behind the wrong way driver crash and tried to flee the scene with the hood of his damaged car blocking the view out of the windshield.
He managed to travel about 100 yards down the freeway before slamming into the CHP patrol car parked on the shoulder.
3 people were injured in the wrong way crash.
The suspected DUI driver was placed under arrest for Felony DUI.