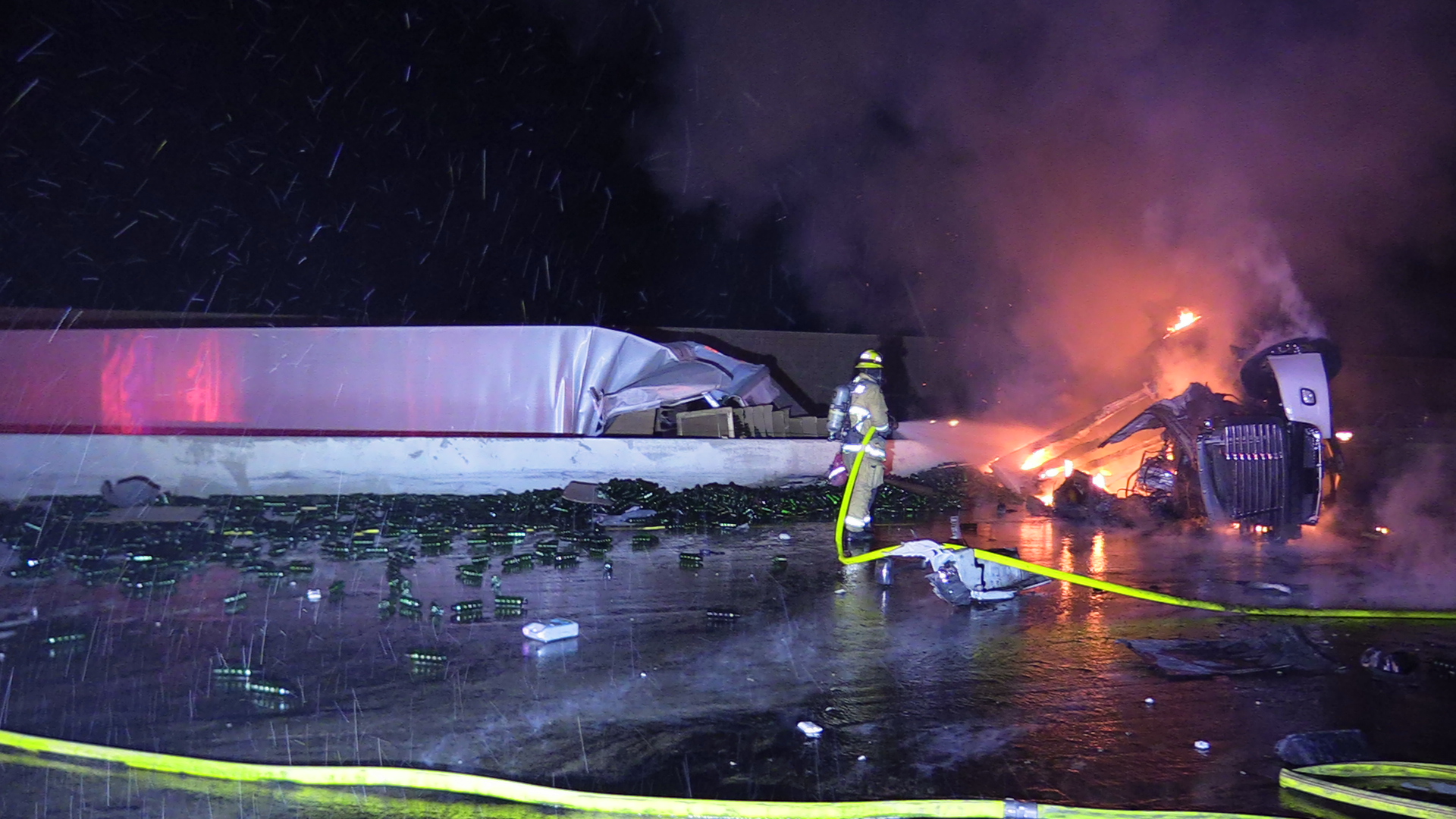 The California Highway Patrol received the first call at 3:31 a.m. reporting that a big rig truck traveling southbound on the 57 freeway just north of Yorba Linda Bl. in Fullerton had crashed through the center divider and burst into flames.
Fullerton Fire Department Engine 5 was the first to arrive at the scene and found the cab of the truck on fire and the badly injured driver on the shoulder of the northbound lanes being tended to by motorists that had stopped to help.
The driver suffered significant burn injuries and was transported in critical condition to U.C.I. Medical Center in Orange.
All lanes of the freeway in both directions were closed for a time, but at least 1 lane on the southbound side was opened to traffic in about 20 minutes.
All lanes of the northbound 57 freeway remained closed for many hours as CalTrans crews cleaned up the wreckage and cleaned the roadway surface of a significant amount of oil and radiator fluid from the big rig. The truck was carrying a full load of empty plastic beverage bottles.
Traffic was diverted off the northbound freeway at Yorba Linda Bl which cause a back up all the way back to the 22 freeway.
Officers from the Santa Ana Office of the C.H.P. are investigating the incident and asking anyone that witnessed the accident to call their office.