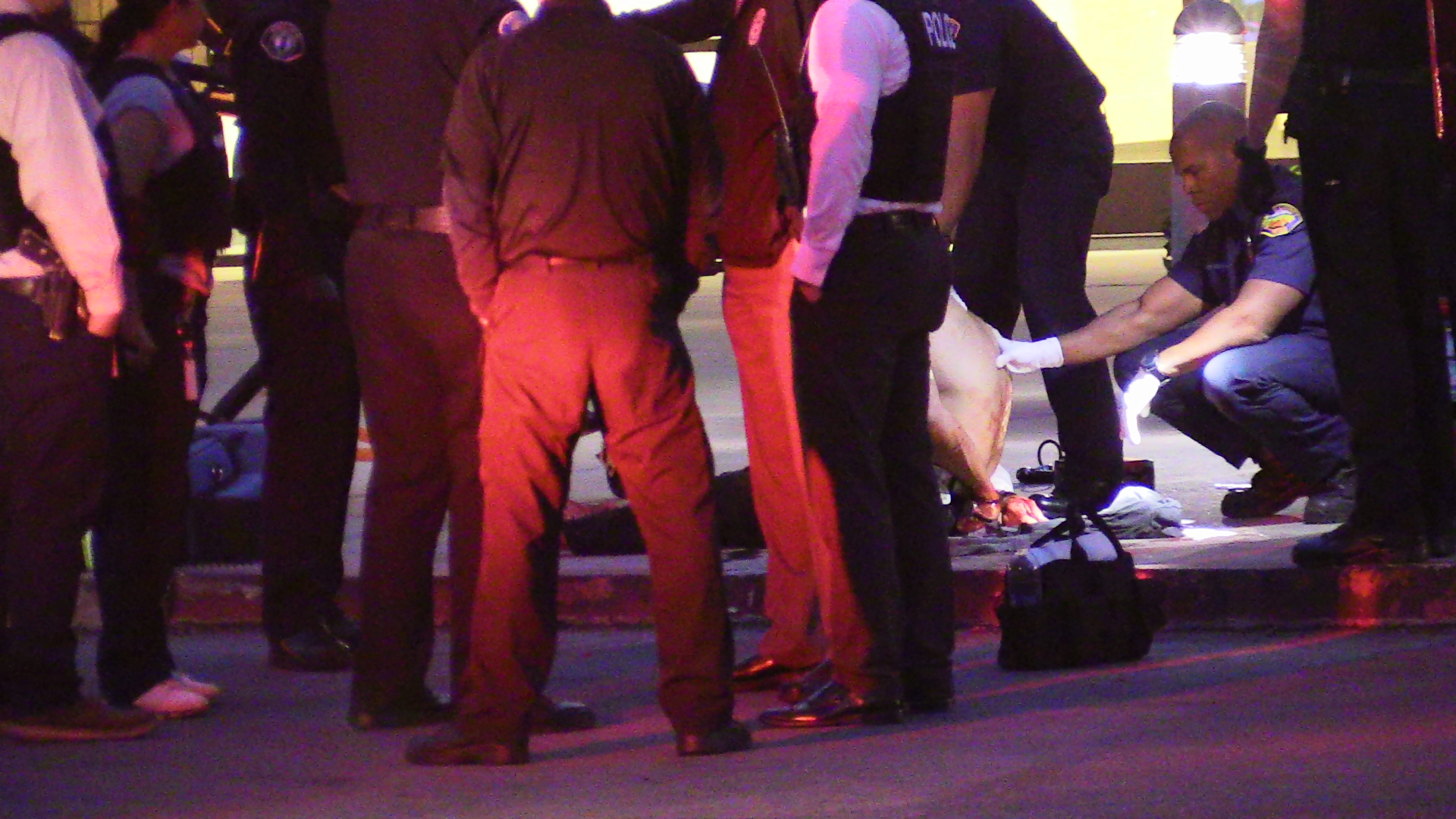 A man is in custody after leading police on a dangerous pursuit that involved several crashes and the suspect car jacking a woman in Irvine.
Garden Grove Police were tracking the man in unmarked cars for a crime committed in their city last week. Once the suspect realized police were following him he took off at high speed with police on the ground and in the air following him.
The suspect crashed into several cars during the chase in the area of the Orange County Airport. He eventually pulled into a residential complex in Irvine and carjacked a Audi SUV from a woman and continued to flee from police.
The suspect crashed the Audi several minutes later on Kelvin Street in Irvine and ran from the car on foot. A Police K9 was released by an Officer and that dog caught the suspect and took him to the ground.
Officers took the combative suspect into custody and Paramedics treated him for dog bite injuries. The suspect was transported to OC Global Hospital in Santa Ana.
According to Santa Ana police Cpl. Anthony Bertagna, the suspect is facing a long list of criminal charges.