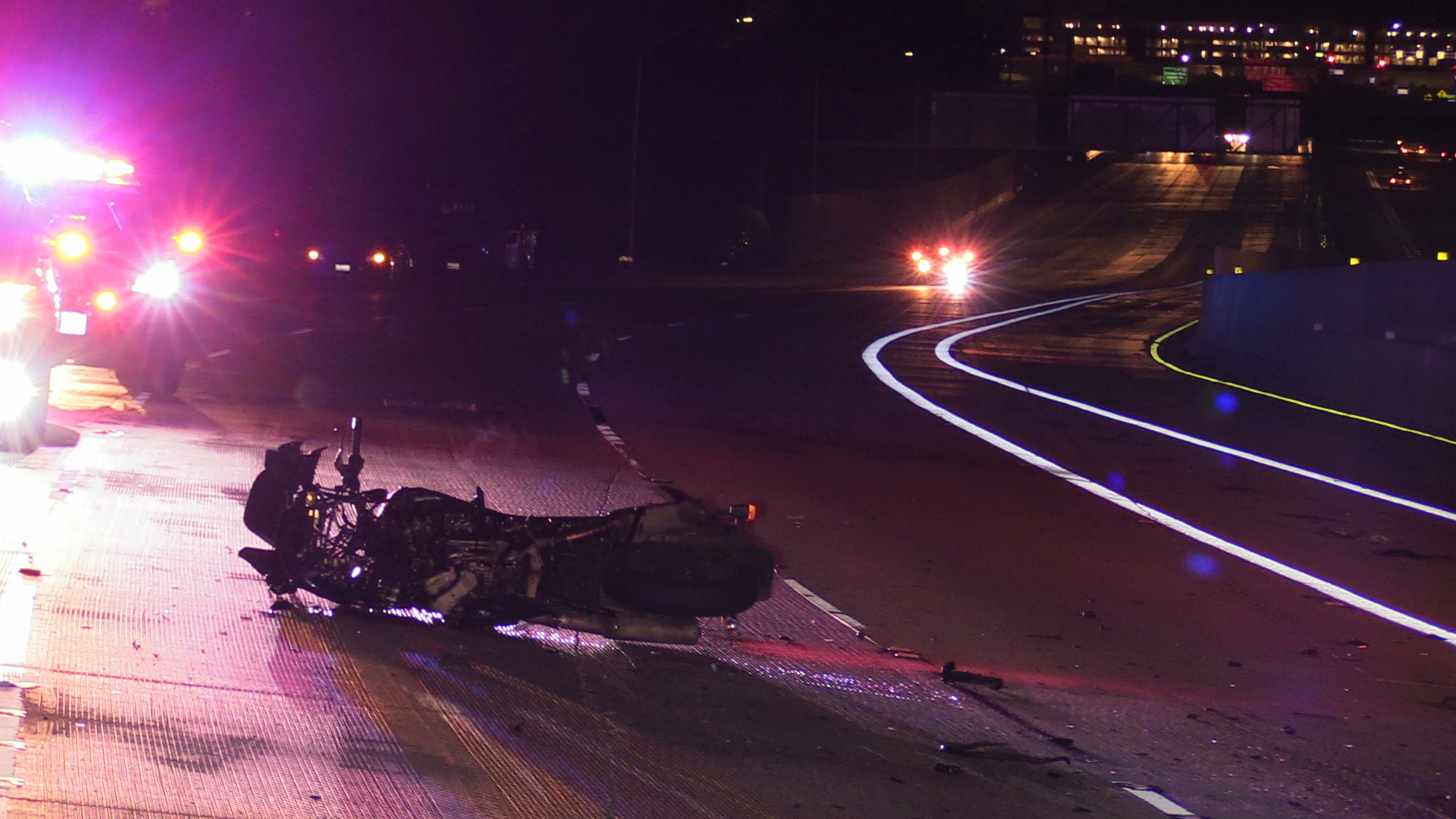 California Highway Patrol Officers expected the worst when they were dispatched to a head on crash involving a car driving the wrong way on the eastbound 91 and a motorcycle.
At 2:30 a.m. the CHP received a report of a car driving westbound in the eastbound lanes of the 91 freeway at Lakeview Ave. in Anaheim Hills.
Four minutes later they received 911 calls reporting that the car had crashed into a motorcycle head on. Officers arrived quickly along with Anaheim Firefighters and found the motorcycle and rider down in the middle of the freeway, and the wrong way drivers car on the shoulder facing the wrong way with the driver still inside.
Paramedics treated the man and transported him by ambulance to O.C. Global Hospital in Santa Ana. One CHP Officer called it "a miracle" that the motorcyclist survived the crash that obliterated the front of his motorcycle. He is expected to survive.
The wrong way driver was given a field sobriety test and placed under arrest for suspicion of Felony Driving Under the Influence.
All eastbound lanes of the 91 freeway were closed for about an hour as crews cleaned up the scene.