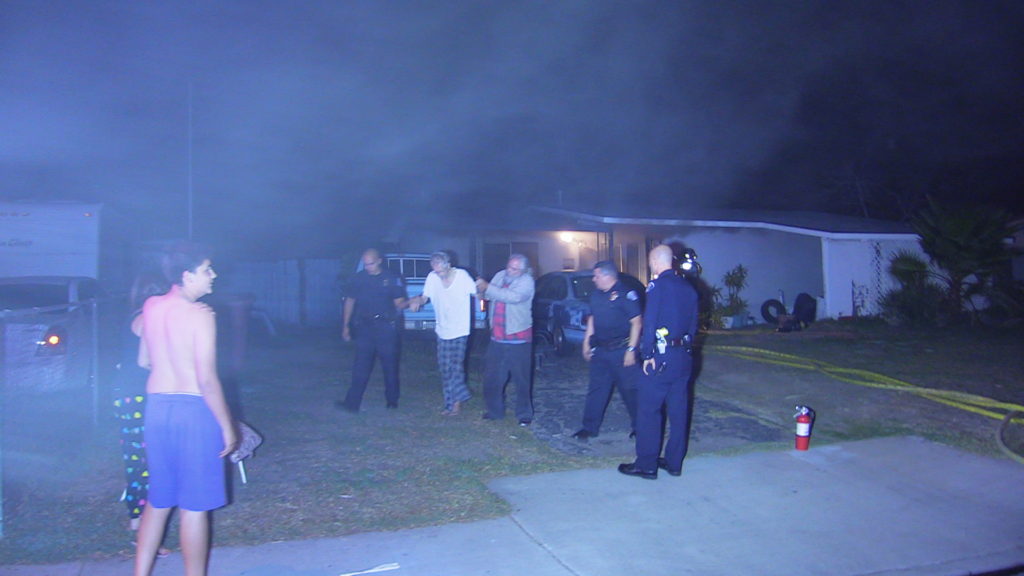 Garden Grove Police were the first to arrive at 12301 Oertly Drive after receiving 911 calls reporting that the house was on fire and a man in his 90s was still inside. Officers helped the man from the front of the house onto the lawn where neighbors placed a chair for him.
The elderly man was not injured and neighbors took him into their home after Paramedics checked him out.
Two other people also escaped the burning home.
Firefighters from Garden Grove, Anaheim, and the City of Orange had the fire under control in about 20 minutes.
The cause of the fire is under investigation.