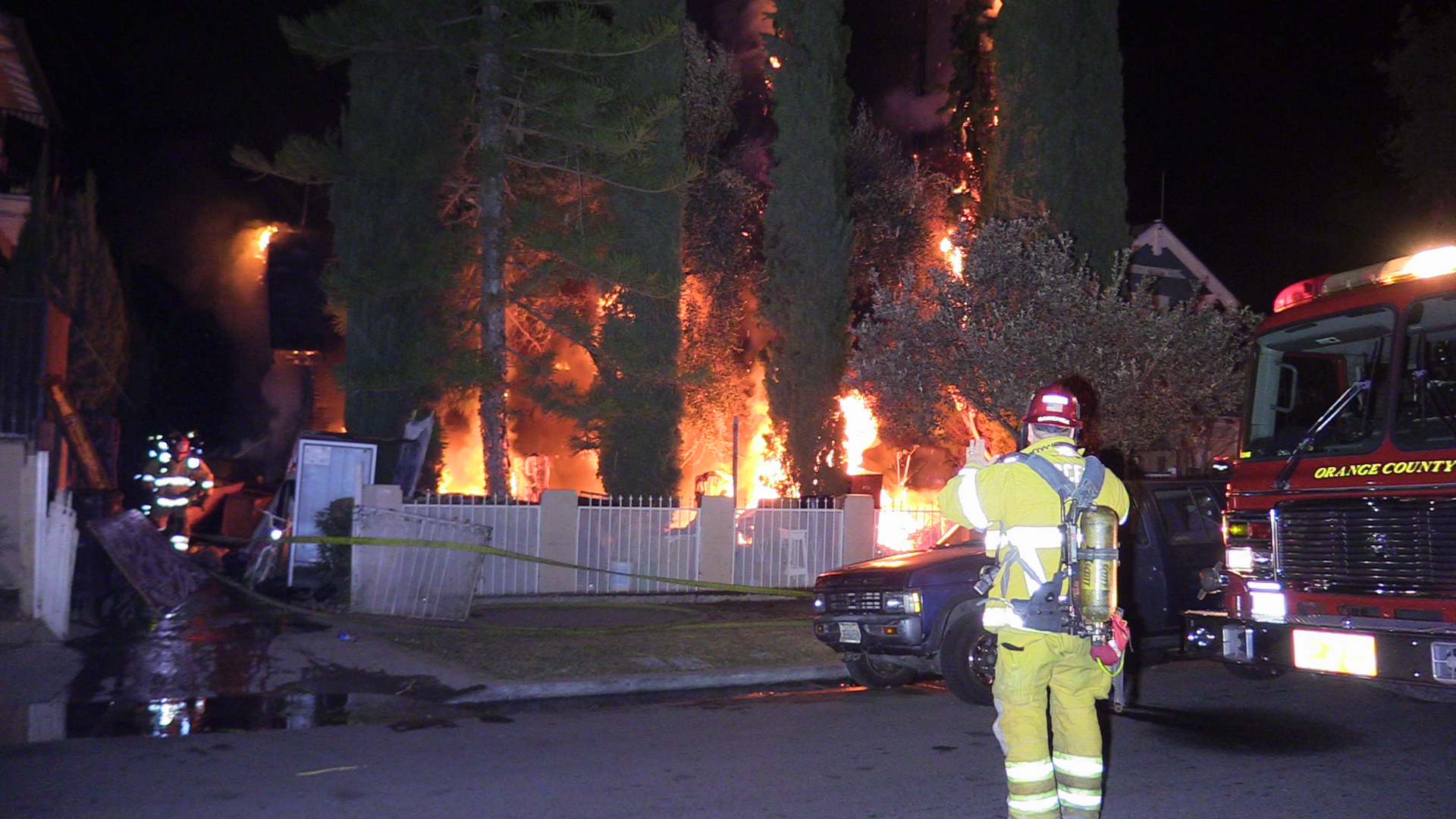 A fire in a house with pack rat conditions lit up the night sky in Santa Ana late Wednesday night. The fire was reported at 11:54 p.m. at 417 South Birch Street.
Arriving Orange County Fire Authority Firefighters were met with a wall of flame at the front of the house extending into tall trees that were showering neighboring structures with burning embers.
Firefighters quickly pulled hose lines and tried to control the fire while protecting the homes next to the fire. Their efforts were hampered by extreme pack rat conditions in the yard and in the house. A request for a 2nd alarm was made which brought additional OCFA resources as well as Firefighters from the City of Orange.
At least one woman escaped from the home suffering minor injuries. Firefighters rescued about a half dozen birds in several cages but could not save a dog that died inside the home.
It took about 30 minutes to get an initial knockdown of the flames and several hours to overhaul the massive amount of junk inside and outside the home.
Fire Investigators were called to the scene to try to determine the cause of the fire.